Y'all I just have to share this super adorable idea from the super adorable designer Stacey Trock!! She's taken her adorably cute amigurumi and
has created KITS!
All you add is the hook and stuffing. Can it get any better than this?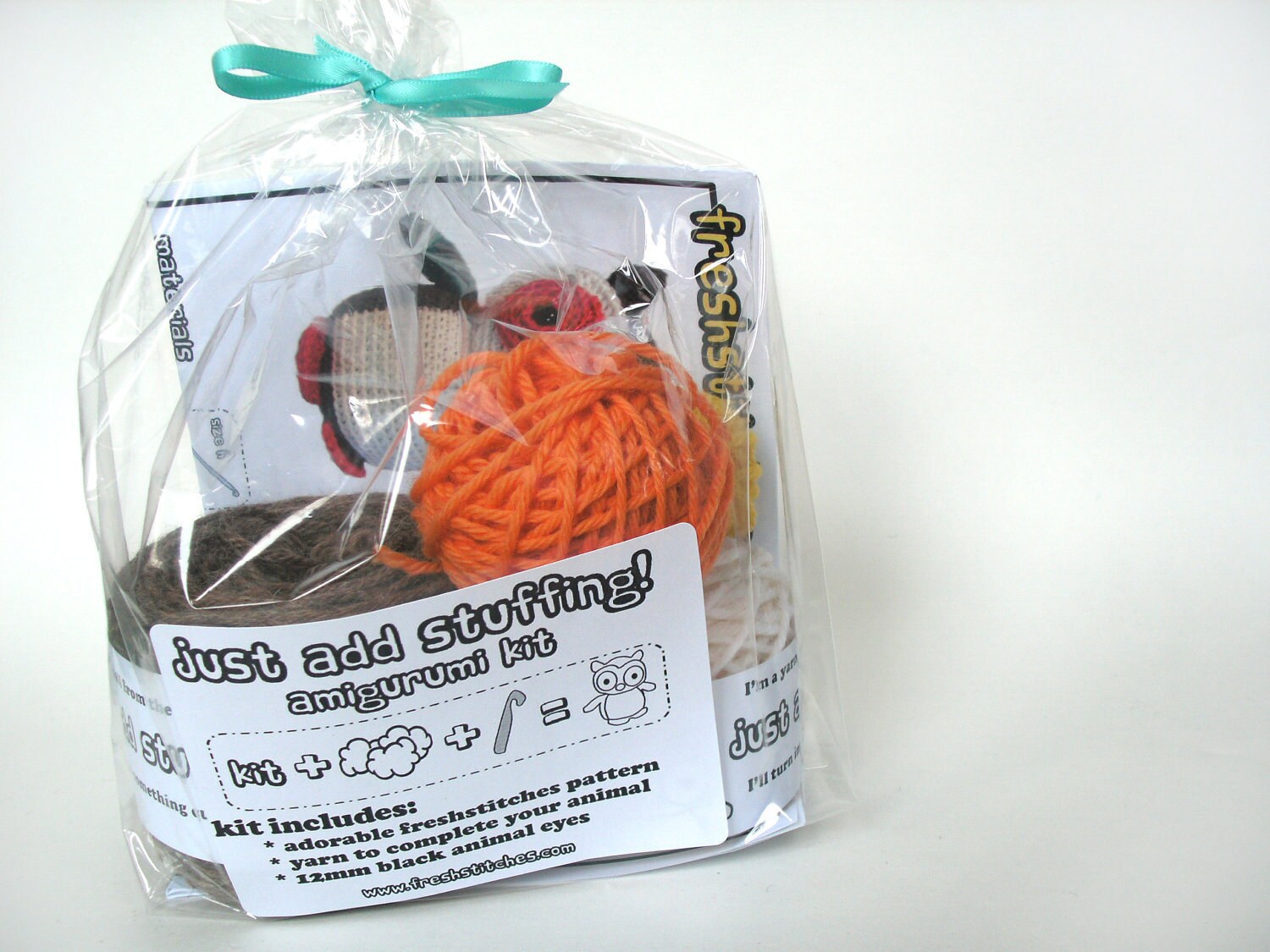 photo copyright @ Stacey Trock
No more searching for those elusive post & washer eyes or purchasing giant skeins only to need a teeny tiny bit to complete a small amigurumi. I think these kits are brilliant and are a great value at $12 to $16 per kit. What a fun gift idea for friends who might want to try their hand at amigurumi or you can make up the cutie and give THAT as a gift, (or keep it for yourself). Either way I think this idea is cute & clever & brilliant! Way to go Stacey!